Meet Pastor Brice and his wife Tracey!

Their vision for Coastline Church began to come alive in late 2018 for a community that would be about seeking the welfare of the city of Seattle for the purposes of God. The phrase "seek the welfare of the city" comes from the Bible in the Book of Jeremiah (Jeremiah 29:7).

Since moving to Seattle in 2014, Brice and Tracey have always wanted to see a vibrant, growing, and life-giving church in the city of Seattle, with a passion for sharing the joyful message of Jesus.

Launching Coastline Church in downtown Seattle, in an effort to impact the surrounding neighborhoods of Belltown, Queen Anne, Southlake Union, and Capital Hill, Brice and Tracey seek God's vision for a better church, and a better city where Jesus' message will bring real, and lasting change.

"This movement and this community is not just about giving away the message of Jesus, but also about living generously because of what God has done for us." - Pastor Brice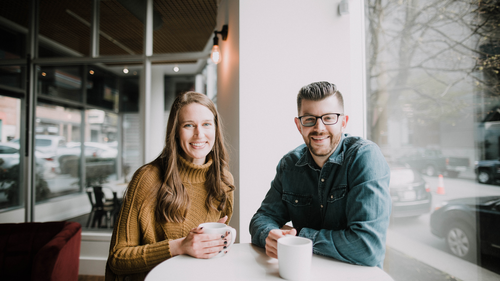 On September 8th, 2019 we opened the doors to Coastline Church. God did something amazing that day as a group of everyday, average people attempted to do an extraordinary thing, begin a brand-new church in the heart of downtown Seattle!

We haven't looked back since.
With each season that passes Coastline Church has continued to grow. As people take their next step in faith, attend, serve, and give generously to our vision and mission, we move forward with the dream to see a vibrant, engaging, and life-giving church in downtown Seattle.
JOIN US EVERY SUNDAY @ 10:30AM